Dane Arts Buy Local 2015
The inaugural Dane Arts Buy Local 2015 market took place on Thursday, October 15, 2015 at the US Bank Building on Madison's Capitol Square. The event attracted over 30 artists, 50 businesses, and 300 attendees from across the county—resulting in $10K of art sold with an additional $50K in continued art sales—and furthering our mission of connecting local artists with local buyers to spur meaningful economic impact.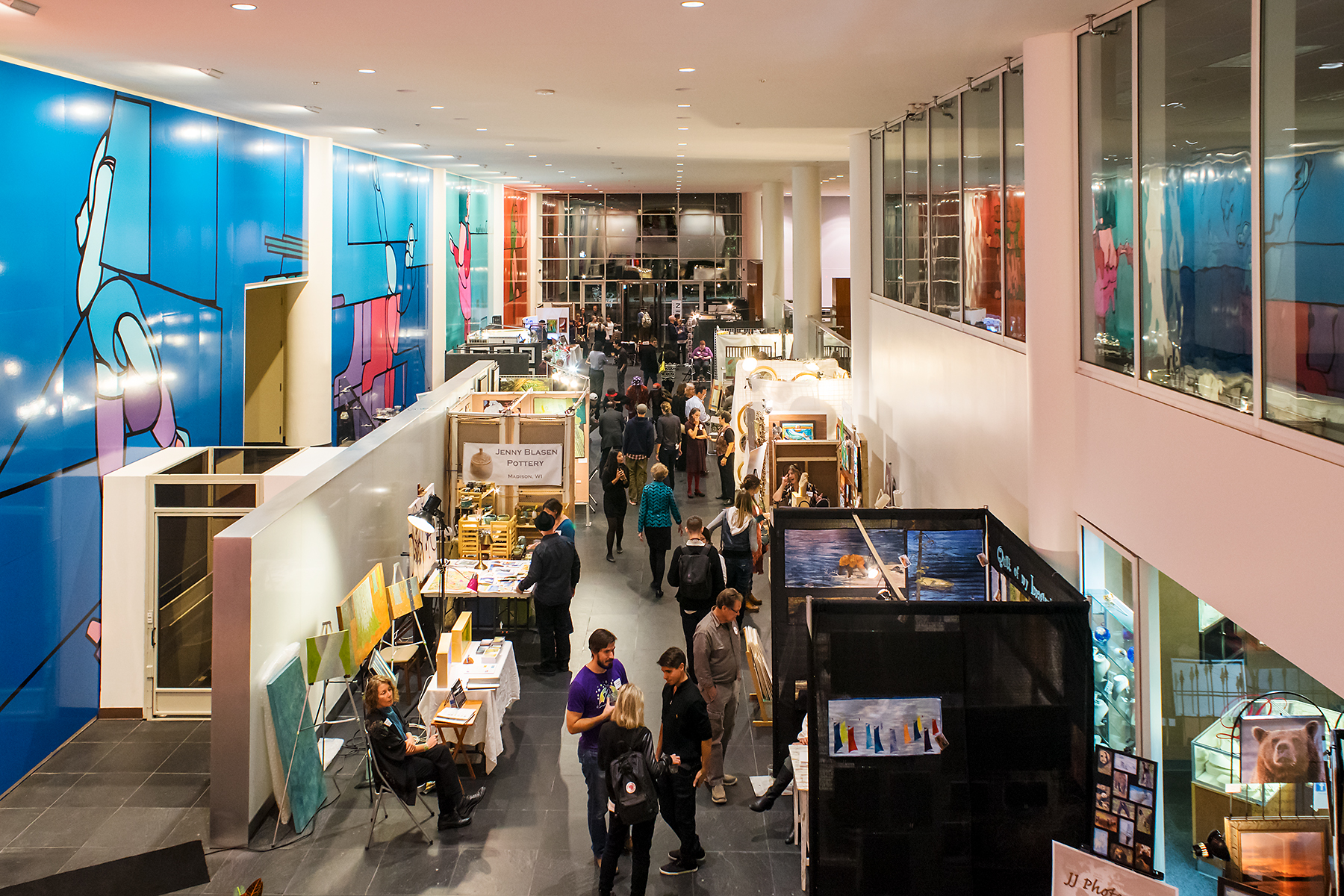 Entertainment
The event featured music and dance performances by New Nature Collective and FR3SH TRILOGY, with food and drinks provided by Blue Plate Catering, Great Dane Brewing Company, Cork & Barrel, The Looking Glass Bakery, and NessAlla Kombucha.
Panel Discussion
Dane Arts Director Mark Fraire moderated a panel discussion on "The Art of Business and the Business of Art." Panelists included Dr. Frank Byrne, President Emeritus of St. Mary's Hospital, Matthew Gonnering, CEO of Widen Enterprise, Jennifer Savino, Vice President/Co-Owner KW2, and Samie Chambers, CFO of Ho-Chunk Gaming Madison.